Molex

Molex is a leading manufacture of UTP, FTP and Optical Fiber cabling system for transmission of voice, data and Video signals. Molex is pioneer of structured cabling and its covers TIA-942 a wide range of issues relating to DATA Centre design and specification addresses expandability and redundancy as history has proven DATA Centre growth is constant year on year. Insufficient provision for expansion has proved costly for owners.

TIA -942 is a globally recognized standard (published in 2005) dedicated to the design and infrastructure to the Data Centre

TIA-942 provides information and guidance on:
" Room Layouts
" Cabling Infrastructure
" Tie ring
" Safety System
" Mechanical & Electrical Systems
" Redundancy System
" Environmental Considerations

Molex Solutions for Data Centre Design

As a pioneer of structured cabling systems - Molex has over 20 years experience in the design, engineering and manufacturing of end-to-end solutions for use by enterprises. The growth in the deployment of Data Centre Infrastructures on a global basis has increased the demand for high performance products for use in this environment. Molex offers an extensive portfolio of
innovative products & solutions to meet the needs of these demanding applications.

The quality of the installation in a Data Centre is critical to its performance and reliability.
We have a global network of installers supporting our customers all around the world to
same quality and high standards. We have trained thousands of communications experts
who regularly install our solutions in the field. These installers are rigorously trained and
constantly updated on industry developments to ensure that their workmanship and support
results in high performing networks.

" 10G Fiber Pre-terminated end-to-end solutions
" ModLink Plug & Play for SANS
" Specification Grade Fiber Enclosures
" Angled Patch Panels
" Real Time Intelligent Infrastructure Management
" Power Cat 10G Solution
" Cable Management Solutions
" Power Cat 6 end-to-end Solutions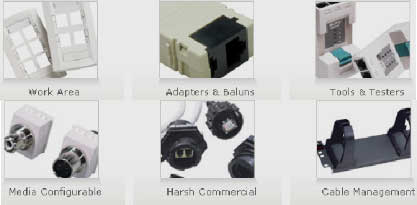 Copper Solutions
Copper based systems are still specified extensively around the globe by enterprise of all
sizes. Since the advent of Structured Cabling Systems, over twenty years ago, continuous
research and development in copper technology has expanded its data transmission
capabilities a thousand-fold, thus enabling support even to the most demanding networking
protocols of today.

Fiber Solutions
Fiber as a cabling medium offers a number of advantages over copper, such as security,
extended distances, bandwidth & performance. Traditionally fiber has been deployed by
enterprises in the backbone of their Structured cabling Systems, however, the combination
of technology advancing & the increasing globalization of business brings with it an ever
increasing demand for greater network speeds & data throughput. Fiber solutions are
ideally suited to these more demanding applications.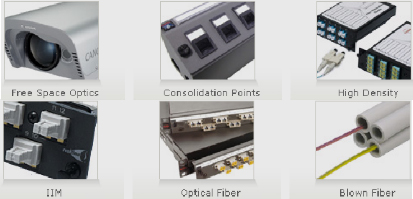 News
---
Absolute Corporate Solutions has got status of "Private Limited" & now its "Absolute Solutions Pvt. Ltd.
RUCKUS Wireless - USA has given Silver Partner Recognition to Absolute Solutions Pvt. Ltd.